iPhone chargers are getting more and more popular as people buy iPhones. As a website that specializes in chargers, we would like to share some things about these devices with you. For starters, you should know there are many different types available. Today your iPhone will not come with a power adapter only a USB-C to Lightning cable. Apple's 20-watt USB-C power adapter is the most common one people use if they don't have an iPad charger around their house already. Anker, Aukey, and RavPower alternative chargers are also great options for those who travel or just need something lightweight and portable that can plug into any outlet anywhere in the world. Finally, Apple's newest MagSafe charger is for those of you who have MacBooks. This will not only charge your iPhone but also any device that uses a USB-C to Lightning cable so it can be really convenient on trips.
What's Included With The iPhone 13
The iPhone 13 will come in a box with the iPhone and a USB-C to Lightning cable. If you already have an Apple power adapter then be sure to hold on to it. If you want to use the new USB-C to Lightning cable, you'll need to purchase that separately. On Apple.com, it is currently listed for $19.
On Amazon, they are $17.98 for Prime members.
A power adapter does not come with the iPhone 13.
So why did Apple stop including a power adapter with the iPhone?
Apple, in a statement, has stopped including chargers and headphones to lower carbon emissions and reduce their environmental impact. As reported by, Apple Forced to Include iPhone Chargers After Not Demonstrating 'Environmental Benefits' on Entrprenuer.com.
Brazil is currently reviewing this matter as well. They state that a charger is vital to the operation of the phone and must be included. We'll have to wait and see what the outcome is, and what effect it will have globally.
What Is USB-C Type Cable
USB-C is a new type of cable that is used to charge the latest iPhones and other devices. USB-C cables are also much faster than older USB cables, so you will be able to charge your device much more quickly.
Cables can be made out of different materials and perform differently. Although the iPhone will work with any Lightning cable, there are some types that may not charge your phone as quickly or efficiently as others.
As we mentioned earlier, Apple's USB-C to Lightning cable comes with your new iPhone so you don't need to purchase that. If you do need to buy Apple Lightning cable for $19 on Apple.com
. On Amazon, they are the USB-C Lightning cable is the same price, $19.
If you want a braided cable, it's going to cost you more money because Apple uses higher-quality cabling materials to make these cables tangle-free and long-lasting. On Amazon, you can find braided cables starting at $11.99.
Apple's 20W USB-C Power Adapter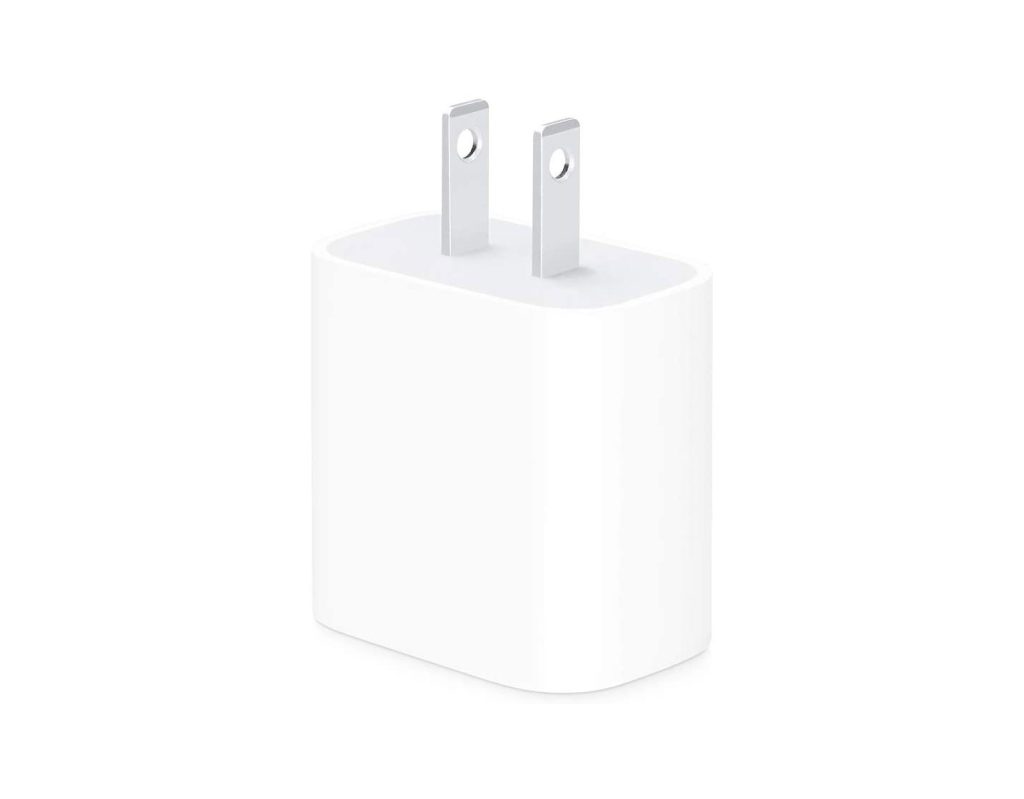 Apple has released a new 20W USB-C Power Adapter for the iPhone 13. It is a USB-C power adapter that is compatible with iPhones version 8 or later. Apple recommends using it on your iPad as well. You could probably use it to charge your MacBook Pro 13, but it would take much more time to charge. Or, if you're using your MacBook at the same time, or may not charge it all. MacBook's have a 61W power adapter.
This USB-C Power Adapter charger will be sold separately from the iPhone, but it's a good idea to have one around your house because it can also charge any device with a USB-C plug.
USB-C Alternative Chargers
If you're looking to save a buck or two, or you're in need of a new charger because you lost your old one, there are plenty of USB-C chargers on the market that will do the trick.
Anker, Aukey, and RavPower are all great companies that make quality products, and they all have alternative chargers that use USB-C.
Anker iPhone Chargers
Anker is a name that you can trust when it comes to charging devices. If you're looking for a USB-C Alternative charger, the Anker – Powerport PD Nano 20W USB-C Wall Charger can be ideal because it will charge your iPhone 13 lightning fast. It's a lightweight charger, and is compact enough to put in a backpack or carry-on bag – something worth considering if you frequently travel on long flights. You can find it for sale at Best Buy currently for $15.99. Amazon has the Powerport PD Nano 20W USB-C Wall Charger for $13.99
The Anker – Powerport PD Nano 20W USB-C Wall Charger charges 3x as fast as a 5W power adapter. It's smaller too, 50% smaller than the iPhone 12 charger or standard iPhone chargers.
Aukey iPhone Chargers
Aukey is based in Shenzhen, China, and is a top-ranked global Amazon seller. If you're looking for a quality USB-C alternative charger, Aukey has some great options. The Aukey PA-B1 Omnia Mini 20W USB C PD Charger is a good place to start. It's small and compact, so it's easy to take with you on the go, and it has two charging ports so you can charge two devices at the same time. It also has an LED indicator so you'll know when your device is charging. You can find the Aukey PA-B1 Omnia Mini 20W USB C PD Charger on the Aukey website for $15.99.
The Aukey PA-Y11 18W PD USB-C Wall Charger is also compatible with the new iPad Pro 11 and 12
RAVPower iPhone Chargers
RAVPower is another Chinese company that sells USB-C chargers for phones. They started making laptop batteries, but now make power banks, chargers, and more. The RAVPower – iPhone 13 Charger, 20W USB C PD Wall Charger, comes in a 2-pack. It offers fast charging (3x faster than 5W) and you'll be able to charge two devices at the same time with it. You can find the RAVPower – iPhone 13 Charger, 20W USB C PD Wall Charger for sale on Ravpower.com for $27.99.
Apple's MagSafe Charger
Apple has recently released a new MagSafe charger that is compatible with the iPhone 13. The MagSafe charger is a corded charger, and it magnetically attaches to your device. It's a slower charger, only charging at 15W. If you prefer wireless charging on like to charge your phone while it's on a phone mount this is a good feature and accessory. I can see it as being a great feature for your car mount. Instead of putting your phone on your mount and then plugging in your lightning cable, a MagSafe mount removes one step. The MagSafe charger is on Amazon.com for $29.99 if you are a Prime member.
I hope this article was helpful in informing you about the different types of iPhone chargers available. If you have any questions, feel free to leave a comment below and I'll be happy to help. Thanks for reading!